About
Prudence Dwarka Sector 8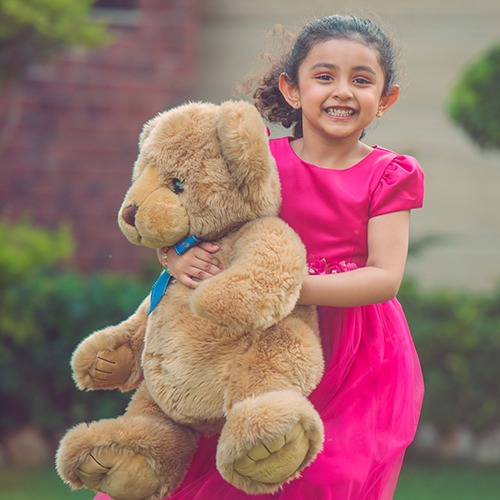 Welcome to Prudence Preschool, where young minds blossom and future leaders take their first steps. With a legacy of excellence and nurturing young talents, Prudence Preschool stands as a beacon of quality education in Dwarka, Sector-8, Delhi. We take pride in being a part of the Prudence family, which includes four preschool branches and three formal school branches across Delhi.
Our Programs
At Prudence Preschool, we offer a range of programs designed to cater to the unique needs of young children:
Play Group: Where the joy of learning begins with play.
Pre-Nursery: A stepping stone to formal education.
Nursery: Where curiosity and creativity thrive.
Our Environment
We provide a nurturing environment for our young learners. Our classrooms are designed to foster creativity, independence, and a love for learning, ensuring that every child's potential is realized to the fullest.
Experiential Learning
At Prudence Preschool, we firmly believe in the power of experiential learning. We understand that young children learn best through hands-on experiences and active participation. Our curriculum is designed to provide students with opportunities to explore, experiment, and discover the world around them. Through interactive activities, field trips, and engaging projects, we encourage children to apply what they've learned in the classroom to real-life situations. Experiential learning not only enhances their understanding but also nurtures their problem-solving skills, critical thinking, and creativity, ensuring that each child's educational journey is as dynamic as it is enriching.
Our Curriculum: A Path to Excellence
Our PROPEL CURRICULUM encompasses beautifully illustrated books, term-wise printed and bound materials, multi-colored Unit Assessment sheets, concept-wise practice worksheets, descriptive report cards, and an easily usable Learning Management System (LMS) for teachers to enhance their teaching. It's a curriculum that reflects our commitment to excellence and the holistic development of your child.
Additional Facilities
Pick and Drop Services: We understand the importance of convenience for busy parents. That's why we offer pick and drop facilities to ensure your child's safety and punctuality.
Day Care: We provide a nurturing and secure day care facility for children, ensuring their well-being during extended hours.
At Prudence Preschool, we're more than just a school; we're a community that values early education and the immense potential within every child. We're committed to making your child's early years of learning memorable, meaningful, and full of discovery. Join us on this exciting adventure as we lay the foundation for a bright and successful future.